Had a chance on April 29th before the week of deluge to go down to Trenton area to explore around back of Batawa. Last time I visited was about 4 years ago to do the Lower Trent Trail which as I found it to be a mind numbing ride.
Lower Trent Trail
This trip I wanted to explore some of the other track behind Batawa Ski Hill before it became overgrown and cooking hot. After a few side routes that where dead ends. Managed to find a route that got me to Batawa Road.
Trenton Exploration
But before I went to ride that I checked out another nearby spot that I spotted on a map to see if it offered anything and it didn't.
Seeking Trail






So it was back to the original plan of wandering around to see hat else as there. Again I do admit to doing it out of boredom as well as simply trying to create more options for riding. Plus it does get tiresome hearing the whinging that there isn't much to ride in Eastern Ontario. When I know by being creative in one' search you can find options. And not all will be singletrack as seems to be this mystical "gold" standard now days.
Yet if you look at the Scottish mountain bikers they ride singletrack, double track, and 4x4 track. Case in point,
Not just singletrack
And even the singletrack doesn't need to be golf course level manicured. Many I know would have fits if they tried to ride this.
Barely maintained singletrack
And with this in mind it was off to wander.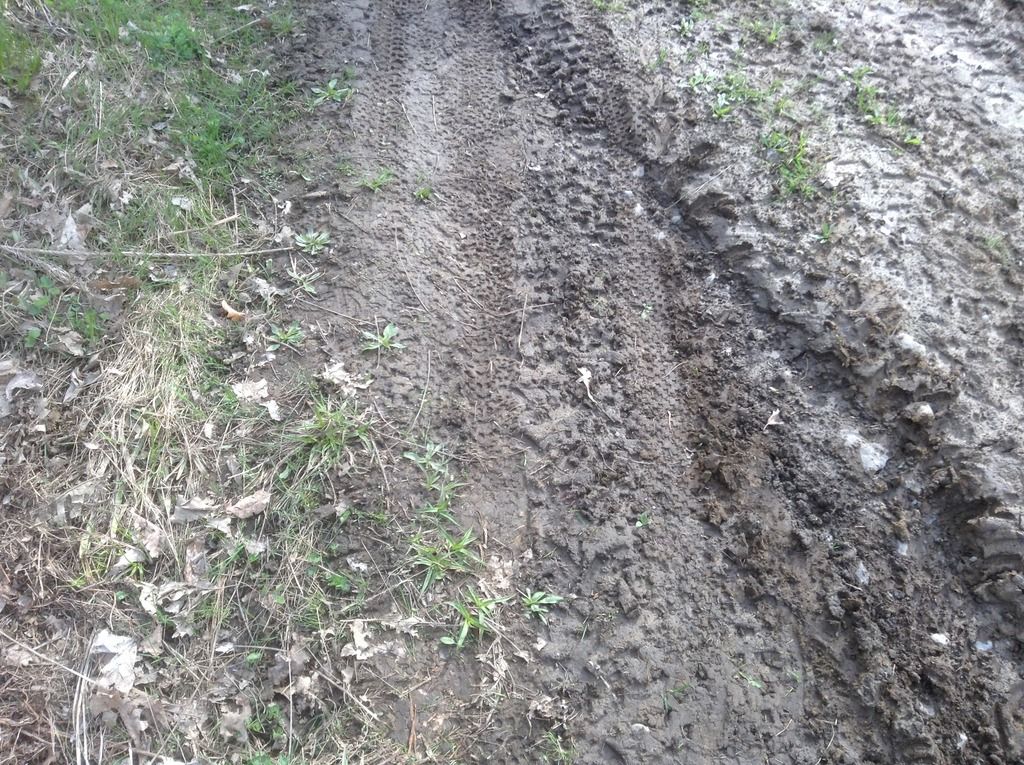 Based on the tracks there has been some riders here already. Good to see in truth.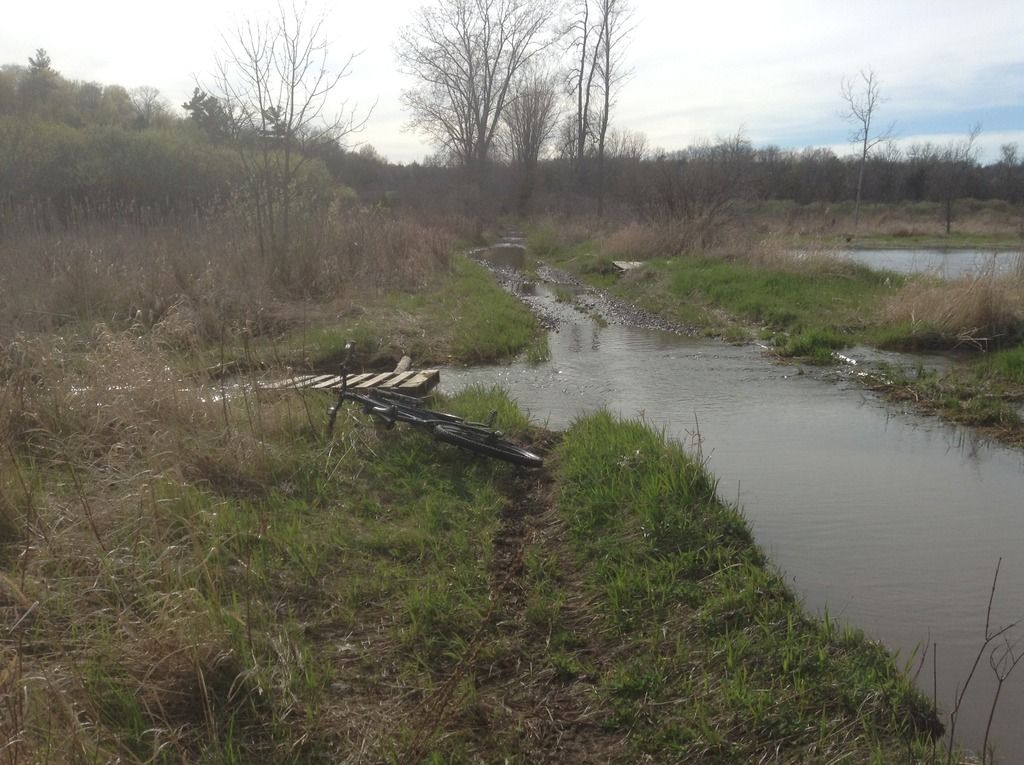 Water Water Water
Though some sections had to be careful as the water levels this year are really high. Especially in the lower areas.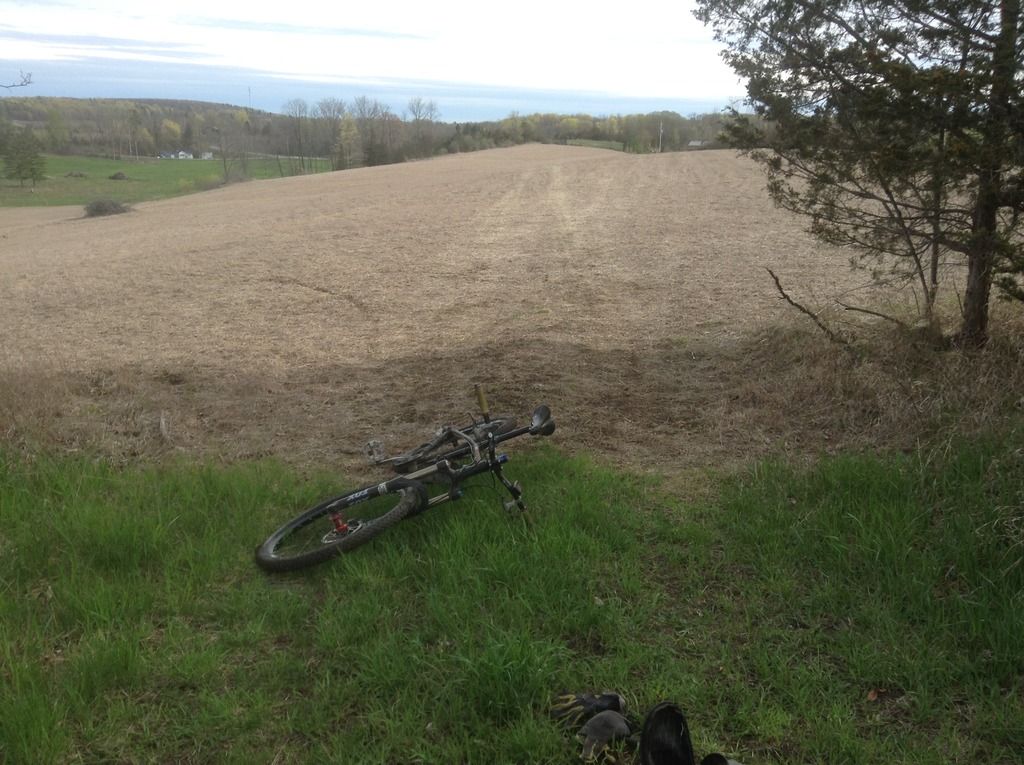 Hmm...nope
Found a few dead ends. I mean sure it is a unplowed farm field. But as a rule unless I know a way round I try to never go marching through the middle. Even better if it is a long haul to the road not to.
Batawa Rd
After another dead end found the right track and finally came out at Batawa Road. And after thinking about it decided to make it a loop. So headed east on Batawa Rd towards the Trent River. And hooked up with the Lower Trent Trail. Then it was back to Batawa to go ride up to the top of the ski hill.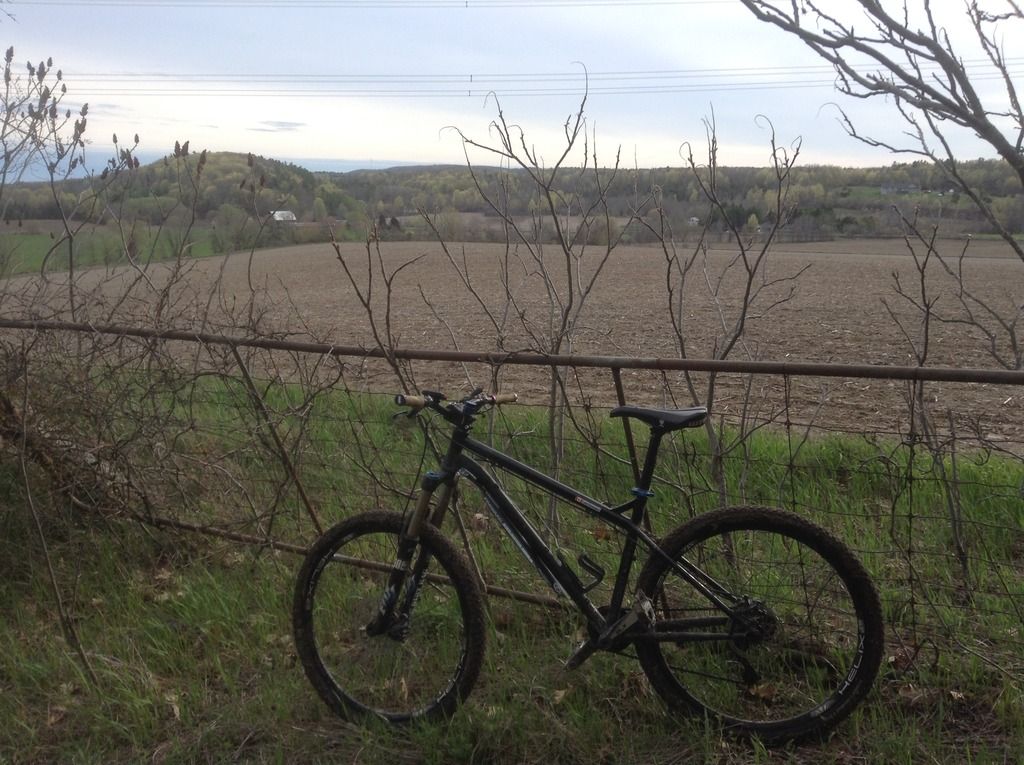 Mistress Mk1A2
I had brought Mistress Mk1A2 as I wanted to hit the sort of DH track off the top I had found on a previous visit back in 2008 or 2009.
2009?
And I wanted to try the Mistress Mk1A2 on a track I had ridden before. As it is the replacement for the stolen predecessor. Especially as the track I was going to do was rougher than Kingston area but not like Camp Fortune. Was able to get 4 runs with 3 of them timed and recorded via GPS. Even wet so far as that night creating a Strava segment for other times was able to be there.
When it was all said and done found a little 19km loop near Batawa ski hill with potential to add more if I can find more. And some fun on a DH like track to conclude a good little road trip.