Now that the snow is starting to disappear have been able to ride a bit more. And in doing so noticed some problems with the current build. First one being the tires.
Riding Exi Wolf's on road on a monstercross feels sluggish as hell. And knowing that to increase the effectiveness of the ride need to mount some tires less mountain bike like. And after putting out the question via Facebook and thanks to a buddy in Hamilton. Mounted a set of Nano Raptors.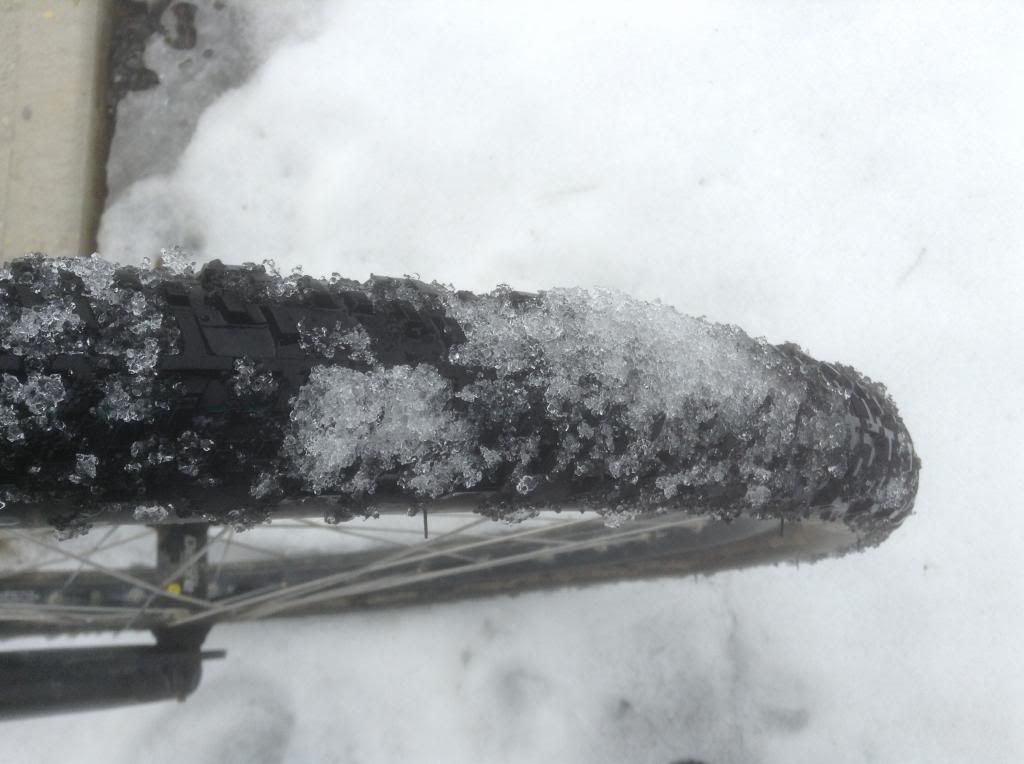 Next problem is gearing as now with the Nano Raptors the gearing is a wee bit lacking. While the 32/42 is okay for off road trails it comes up a bit short on the Monster side. And am thinking that going up to maybe a 36/46 or 48 might be a better gearing in the front.
And of course I need to get a different saddle as the white stands out a bit. And
The Rules
clearly state that colours should match...in this case be black.
Other then that am getting pretty comfortable on the thing and thoughts are turning to more pricey items like
Retroshift
and wheels.