July 7th was a hot and humid day...perfect day to torture one self by riding for 4-5 hours in it. The last time I did at least the out and back part was 10 and a half months ago.
Rouge to Seaton
The first requirement of this ride was the climb of Ben Trash, the highest point on Scarborough. I say requirement as for me at least every ride in the Rouge has a mandatory without exception go to the top of Ben Trash. Plus most rides it\s a nice beer with a view spot. But not today as lots of work to do.
I Go Thatta Away
After descending Ben Trash it was off to eating salad taking the CP connector to the Seaton. Which of course can't be complete without a side of European Fire Ants...Bloody bastards.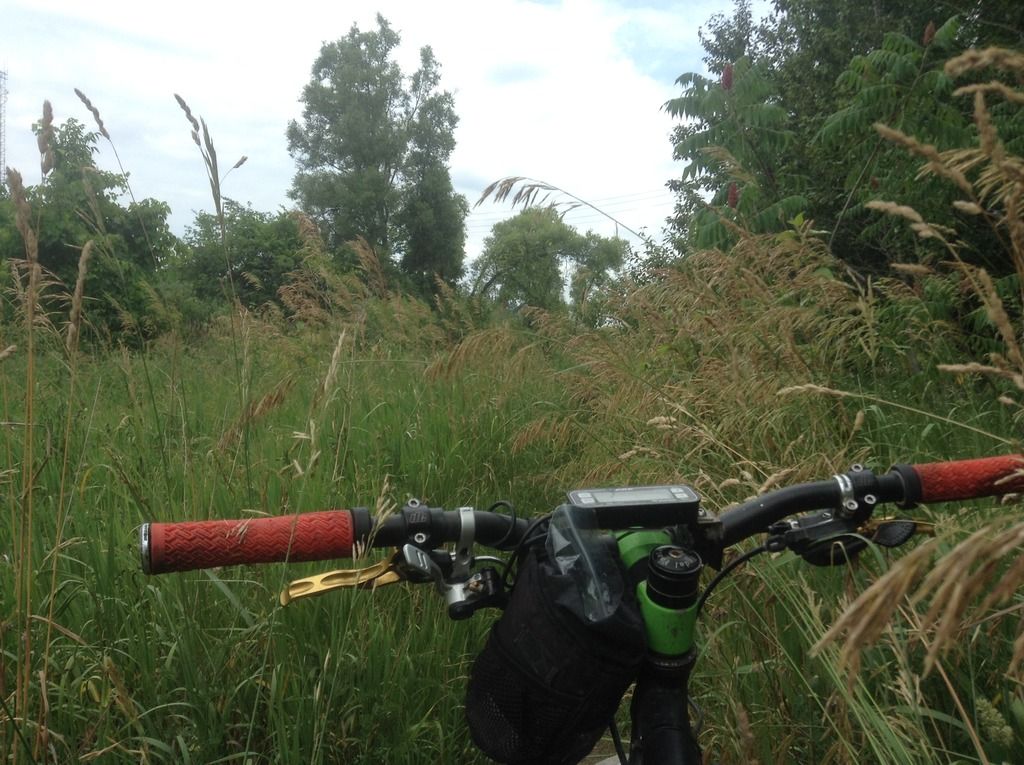 Salad
After crossing the rail bridge headed north aiming for Taunton Rd .
This Is Why
While I had at the start considered trying to go further north of Taunton the heat and humidity factors. Well, it would have taken more pr planning than i had been able to do. As not having access to a refuelling point could have some serious repercussions if things went south. Running out of water could not be a good thing.
So with that in mind looped round and started heading back south from Taunton. Which required a wee bit of relocating and exploring.
Where's The Beer?
Rock crossing
After a rock crossing of Seaton it was along the creek side via some narrow single track. Which in one spot if one isn't paying attention would be a dip in the creek.
More Beaver
After another stop at the view point to take stock of my water supplies and eat some patatoes as was feeling a little run down. Then resumed heading towards the CP rail bridge to cross over again.
From the bridge looking south could see the other lookout further down that had more shade . And since I had a beer in my pack this was where it would be drunk.
Ah
At this point enjoyed the beer and the last of my food as it was 3.5 hours in on a hot day. And after some quick mental calculations figured had just enough water to get back. So headed backtowards Scarborough. It was from this point the same route back to the Rouge. Once back at the Rouge there was the mandatory second climb up Ben Trash.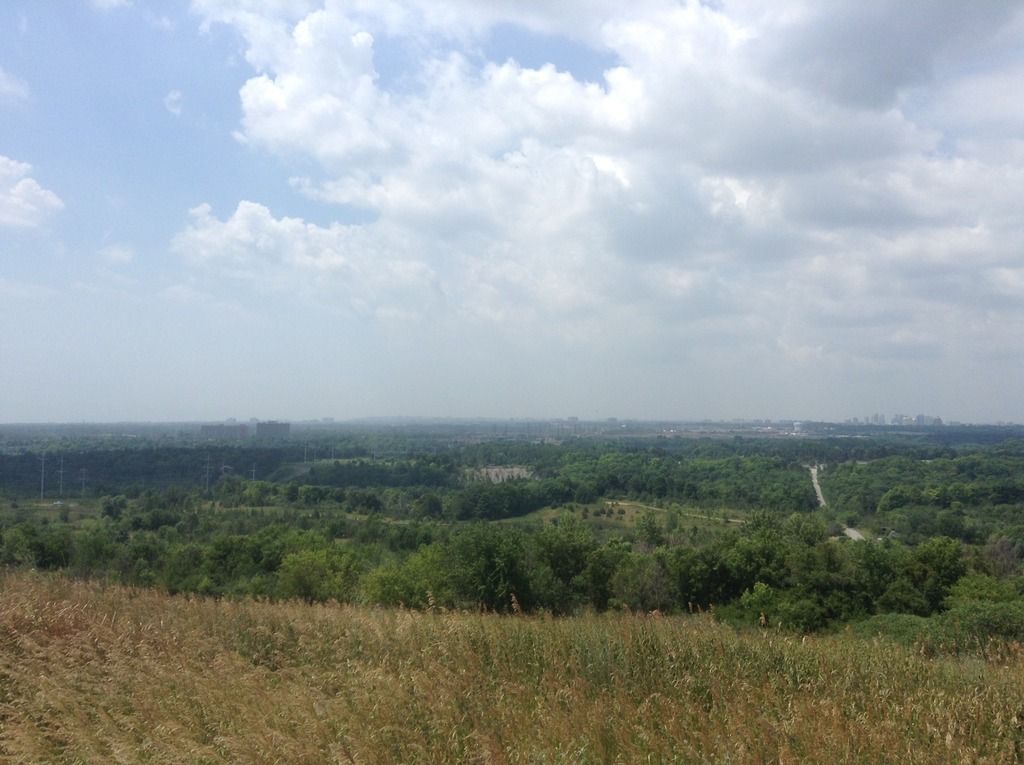 Better than a view from a desk
After descending Ben Trash again it was down to Sheppard via Meadowvale. And just as I turned onto Sheppard drank the last bit of water. SO nearing my Mother in Laws grabbed a Slurppee which was enjoyed while dripping on her front porch.
Reward
After 4 hours of riding had gone through a large Camelbak bottle, 2L hydration bladder, and 2 Back bottles. So the decision at Taunton to not try to go further north was the correct one. And while I want to go further it will take proper planning for this in 2017. It was a good ride which gave me more thoughts of what to plan for in 2017.