June 3rd was the date of this years Northumberland Humbler and after missing last year it would be another visit.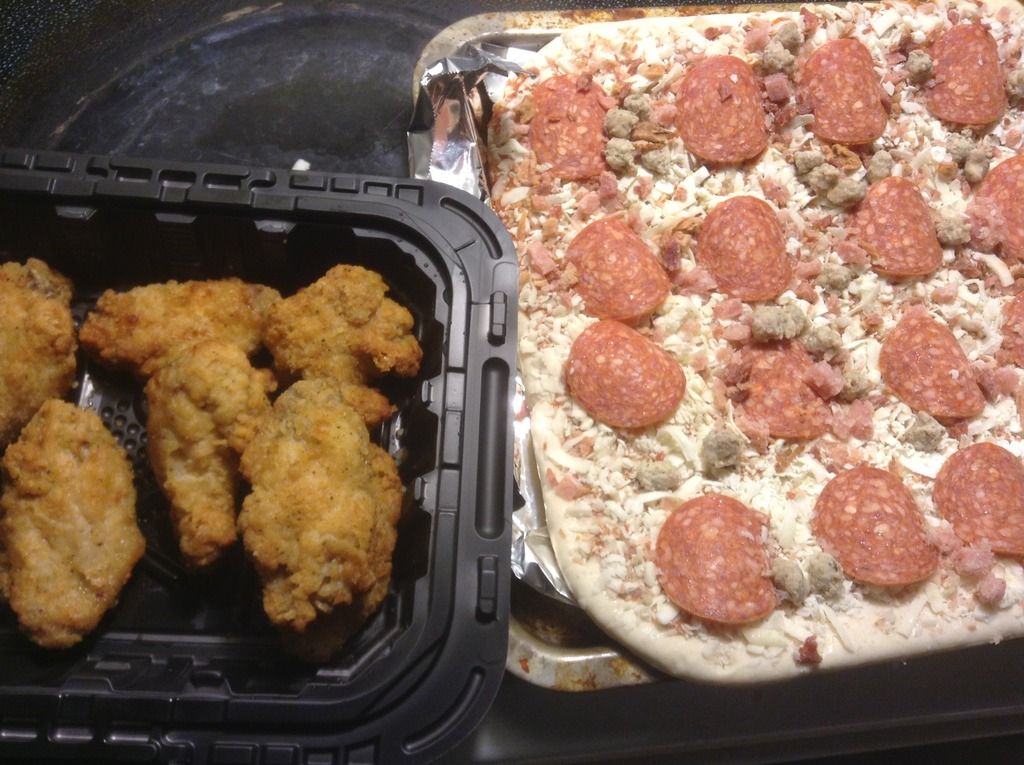 Meat Loading
Before leaving I had tossed my second pair of clipless shoes in the SUV. Something made me do it and turns out it was a good thing. After getting signed in and while getting geared up discovered one of my hard sole shoes soles was delaminating. While it was just the toe area, not taking any chances grabbed the extra's I tossed in and was ready.
With the wailing of Dan's siren it was race time. I got off to a better start this time and was faster so was a wee bit further up than normal. Without even realizing it the first 6 k went by quick and I realized like many went out fast for that first 6k. At that point to avoid blowing up later deliberately dropped to an slightly easier gear and spun more. I mean the course will be enough of a challenge so why make it harder?
Kept the focus on being smooth and not worrying about chasing anyone down. That is till the aid station at the half way point. That is where the racing starts.
Picked up the pace and began to catch people who had ridden hard for the first half. Kept trying to be smooth and being smart. Soon it was the 5k to go mark and caught what I didn't know at the time was the 3rd place Clydesdale. For the next 2km we alternated passing each other a few times till just before the final road crossing where after getting by. Opened the gap on the downhill then it was the last road crossing and a stretch of logging road. Time trialed the logging road.
Just before going into the last bit of singletrack glanced back and saw no one in sight. Had opened a huge gap. Then it was the 1k mark and kept up the pace as didn't know if someone was close.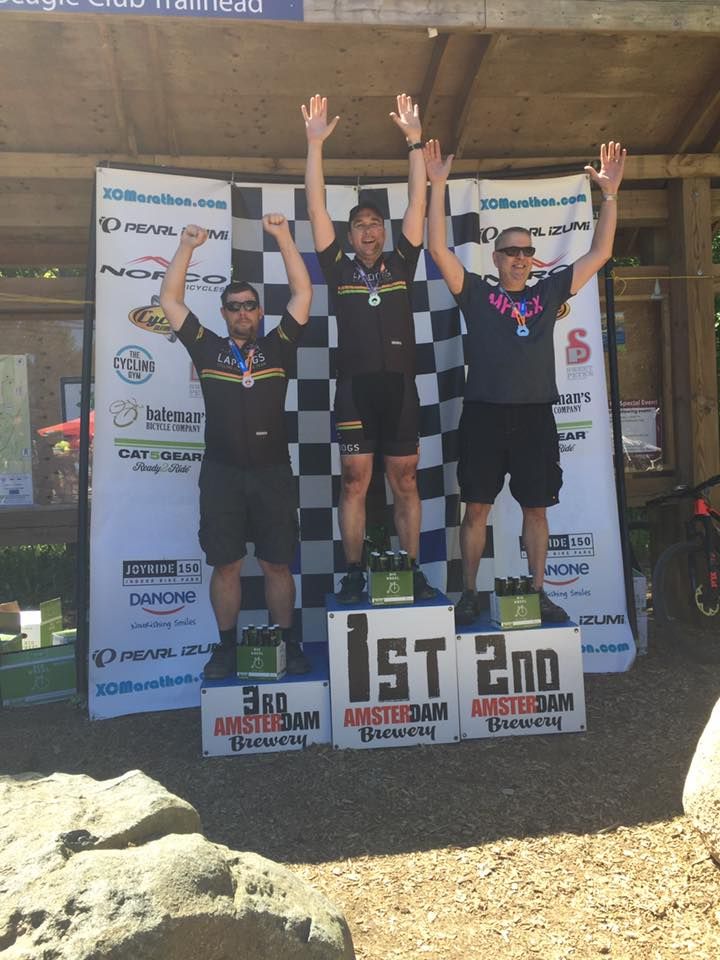 And coming out of the woods it was the finish and done. It wasn't till later that I found out I had earned 3rd. And had opened a massive 3 minute gap on the 4th place Clydesdale.
Northumberland Humbler Cldesdale Results
That produced 2 Lapdogs on the podium. And for those keeping score at home there is two Lapdogs in 1st and 2nd in the series overall in the Clydesdale Category. Overall happy as tactically had used my head and waited to the second half to become the hunter and make up ground.
I should mention thanks to my wife Joely who helped plan my being able to race while she is at CISM World's in Florida. Greatest coach in the world and the love of my life.